About Leadership Day
On this day all regularly scheduled classes are replaced with an on- or off-campus training, seminar, or service project.
Each cadet participates in an approved Leadership Day activity. A majority of cadets use this day to complete their LDRS 211, 311, or 411 graduation requirement.
Freshmen participate in the SHARE Program. Each freshman is assigned a team by company. Freshmen are led by trained upperclassmen and spend the day engaging elementary school students in an activity to increase their awareness of heroism and service to others.


Sophomores choose from a variety of service projects on and off campus. Each sophomore is required to sign up on the Leadership Day signup page at citadel.givepulse.com.


Juniors The Junior Ethics Enrichment Experience is a one-day seminar on ethical decision making and character development designed to promote ethical culture. The day begins with a distinguished ethics speaker, followed by an in-depth seminar and a follow-on ethics essay recorded in each cadet's eLeadership Portfolio. The seminar is delivered by Citadel faculty and staff who are trained by the Krause Center for Leadership and Ethics. Students will learn how to recognize the moral dimensions of complex cases, make ethical decisions using well-developed theories, and develop their character using virtue ethics.


Seniors The LDRS 411 Senior Leadership Integration Seminar is a typically off-campus, full-day professional development seminar where cadets reflect upon the value of their character and leadership lessons learned at The Citadel. Cadets engage with career professionals and Citadel faculty facilitators to discuss how they will apply their academic disciplines and Leader Development Program education as an effective principled leader after graduation. Cadets consider their duty as Citadel graduates to make a positive, lasting impact in their workplaces and communities. Each student will complete a final essay submitted to their eLeadership Portfolio where they apply the ethical dilemma recognition, characterization, resolution process, and evaluation process to provide a solution to an ethical dilemma in their field of study.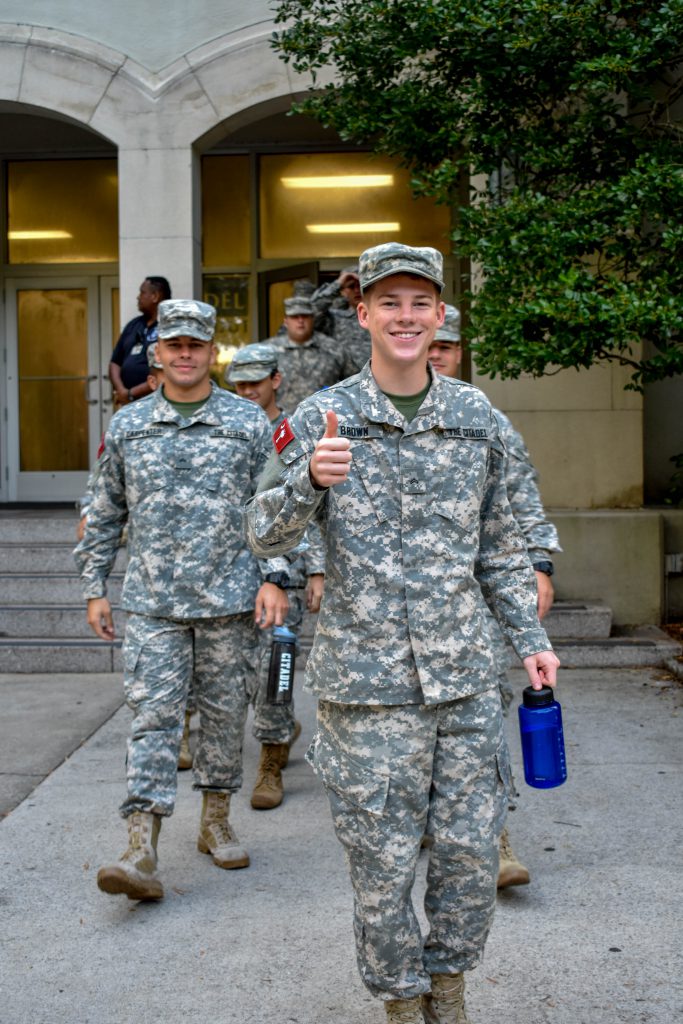 ---
Leadership Day Reports
---
Leadership Day Surveys
Current surveys will be posted soon.