Spring 2020 Events:
10 Year Reunion Celebration of Service Learning and Community Engagement
March 27-28, 2020
Please fill out the following survey and indicate which events for the SLCE Reunion Celebration that you might like to attend: https://www.surveymonkey.com/r/SLCEReunion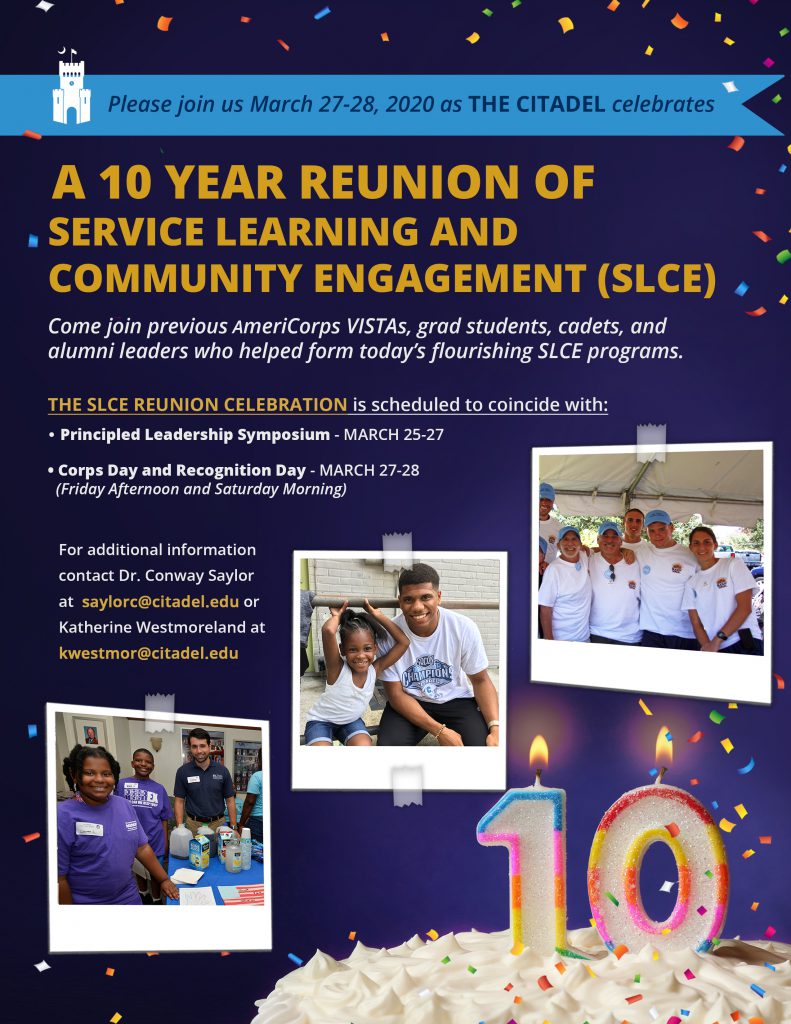 Awards and Special Recognitions: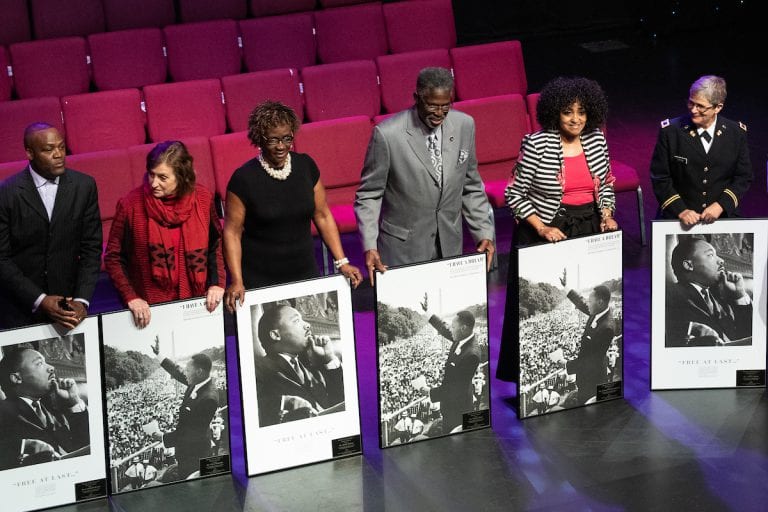 While none of our SLCE superstars do it for external recognition, we think it is important to celebrate our leaders in SLCE on the campus and in the community. On this page, we highlight the most recent awards and achievements celebrated in our annual Community Partner celebration on April 12, 2019. Links to programs from our previous spring partner celebrations detail achievements of cadets, companies, and clubs, veteran students, graduate students, faculty and staff, and community partners whose devotion to serving others have been extraordinary.
Spring Community Partner Award Celebration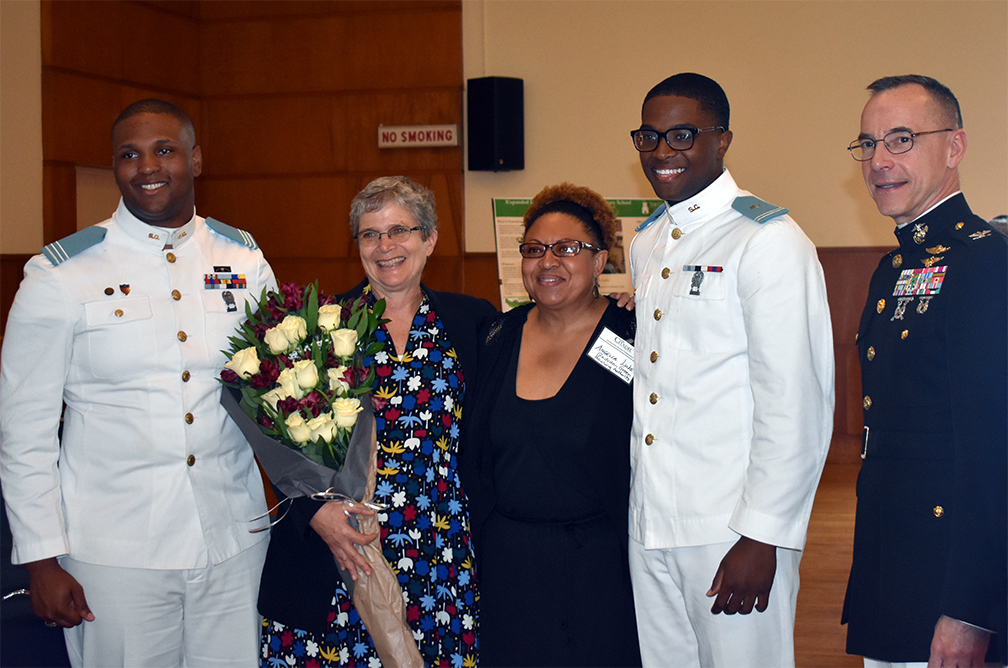 ---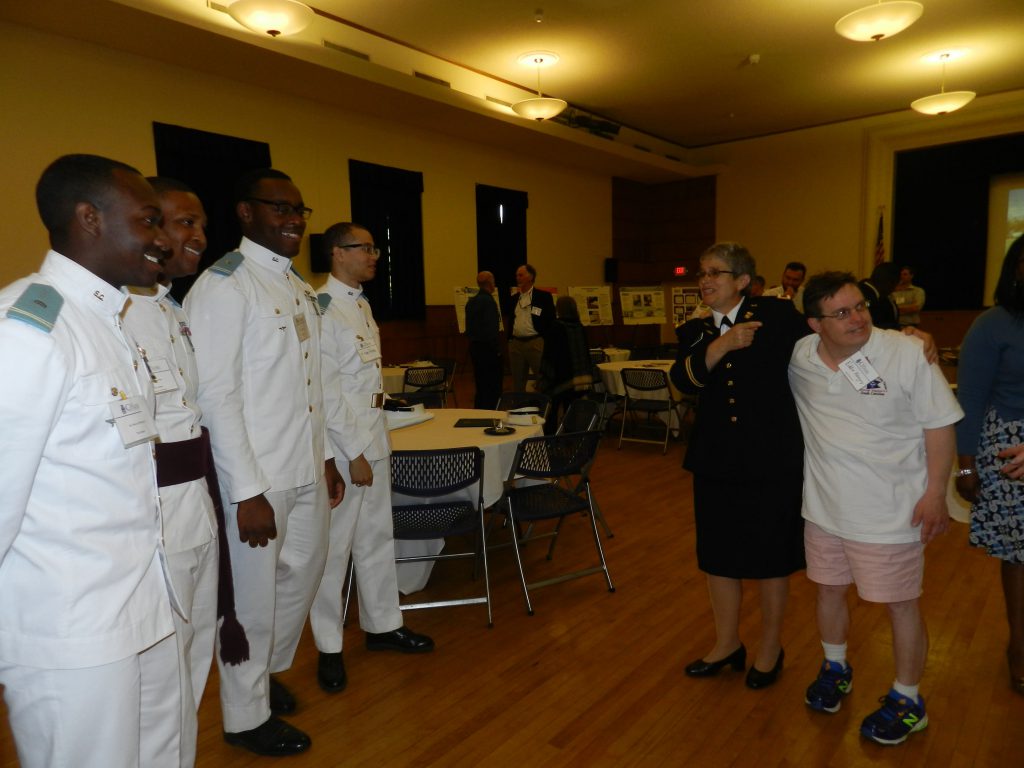 ---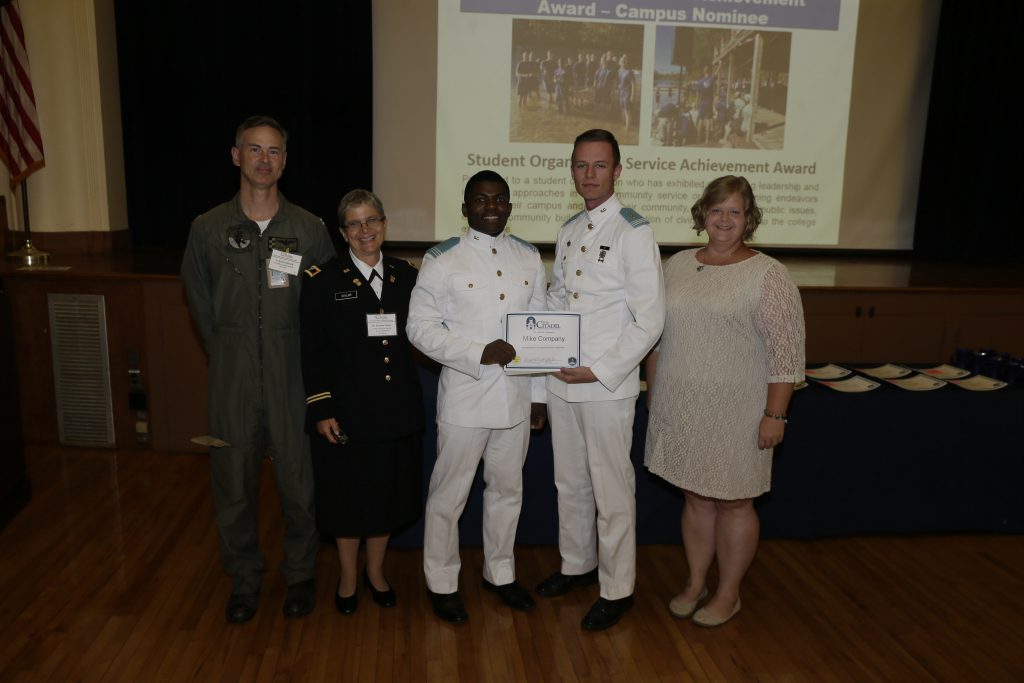 ---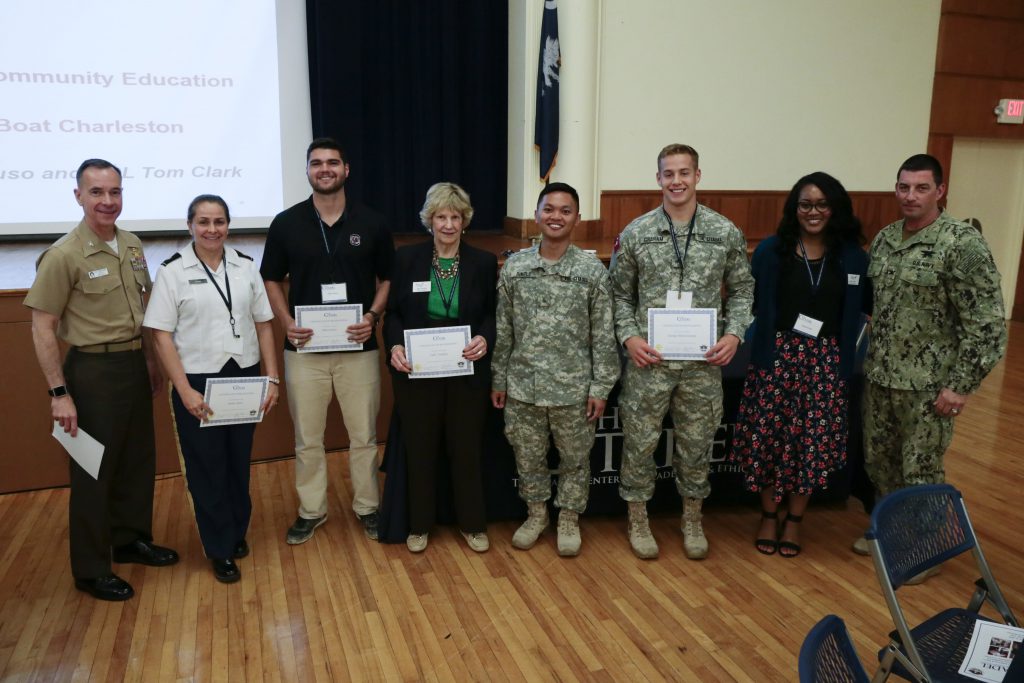 ---